Singapore Shower
Senna surattensis
a.k.a. Glaucous Cassia, Scrambled Egg Bush
Subtropical bush with ornate yellow blooms through most of the year.

Seed Availability
Seeds are now available at our seed store.
Description
Small subtropical bush, usually only to 4-6ft, but can grow to 10ft.
Hardiness
Hardy to 34-35F.
Growing Environment
Will take drought, can stand short frosts. Blooms pretty much the whole year, yellow flowers are followed by brown pod fruit. Flowers attract butterflies.
Propagation
By seeds.
Uses
Grown as an ornamental for its pretty yellow flowers which cover the tree for much of the year.
Native Range
Native to Asia.
Additional Pictures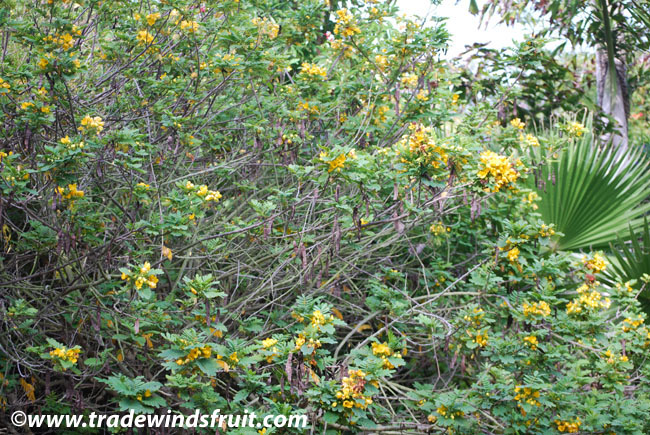 Related Species