Home »

Golden Shower Tree
Golden Shower Tree
Cassia fistula
a.k.a. Yellow Shower Tree, Indian Laburnum
Gorgeous tropical tree having long clusters of bright yellow flowers.

Seed Availability
Seeds are now available at our seed store.
Description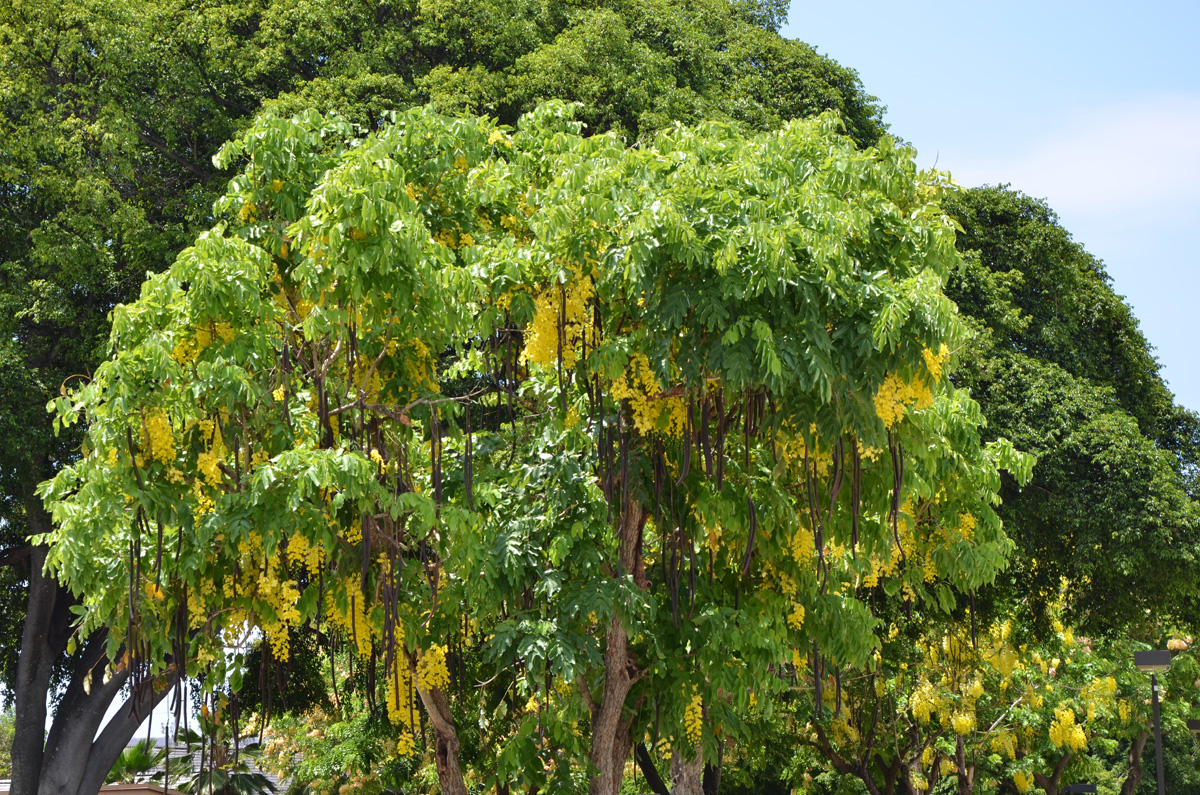 Medium to large size tropical tree, to 40ft. Common in parks and on streets in tropical regions.
Hardiness
Unknown. Sunset Zones: H2 USDA: 11
Growing Environment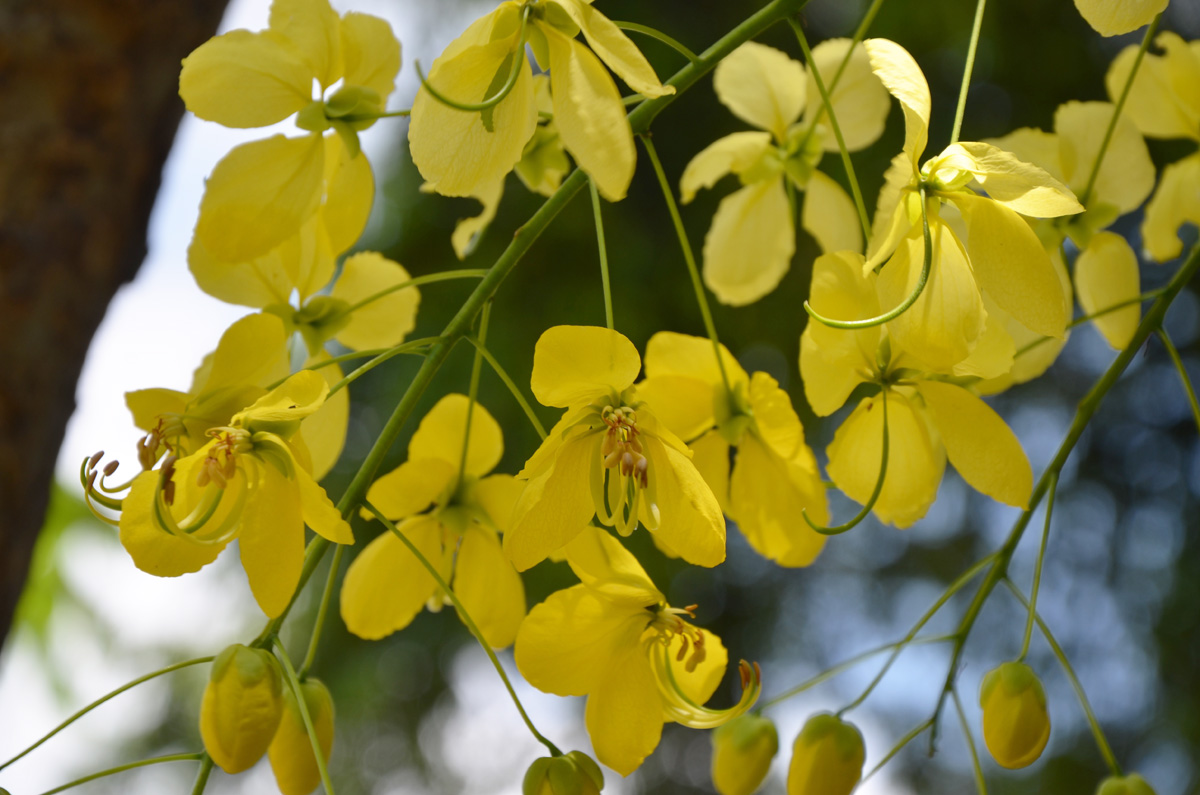 The tree is very drought tolerant and grows best in full sun, hot, and dry conditions.
Propagation
By seeds.
Uses
Popular as an ornamental in warm regions, particularly as a street tree.
Native Range
Native to India.
Additional Pictures
Related Species