Coral Shower Tree
Cassia grandis
Large tropical tree having profuse blooms of pink flowers throughout the Spring.

Seed Availability
Seeds are now available at our seed store.
Description
Medium to large size tropical tree, to 50+ feet. The coral shower tree usually blooms earlier (March-May) than many of its common relatives. Large, hard, black pods up to 3' are produced after flowers fade.
Hardiness
Has only moderate hardiness, suviving only brief cool spells.
Growing Environment
N/A
Propagation
By seeds.
Uses
Planted as an ornamental and particularly popular as a street tree in tropical climates.
Native Range
Native to Central and South America. The coral shower tree is now commonly grown as an ornamental throughout the tropical world. It can become weedy in some areas.
Additional Pictures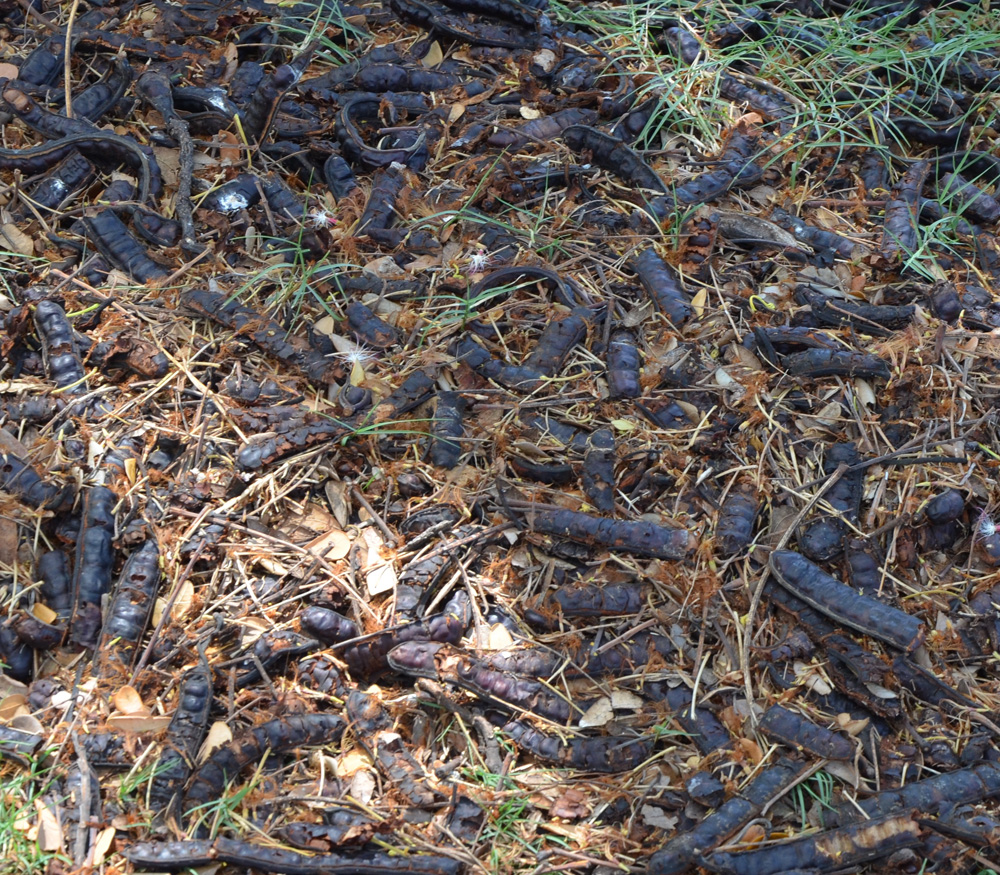 Related Species