Home »

Scarlet Runner Bean
Scarlet Runner Bean
Phaseolus coccineus
A vining perennial with beautiful scarlet flowers and various edible uses. The Scarlet Runner Bean is an old garden favorite and remains popular today for adding special color to the landscape.

Seed Availability
Seeds are now available at our seed store.
Description
A vining perennial that may grow many feet during the growing season. In most gardens (particularly in cold areas), the plant will die back but can grow back from roots the following season. Scarlet flowers reminiscent of common garden beans and peas are born in clusters on short stalks. Podded fruits follow with a few large seeds. The seeds are very pretty themselves and multi-colored.
Hardiness
Not hardy to frosts. Can be grown as an annual in all climates.
Growing Environment
Grow in full sun. Unlike most beans, the Scarlet Runner Bean is happy trailing along the ground, so trellising is unnecessary. Water regularly. Grow in moist, rich soil.
Propagation
By seeds, which generally germinate readily in moist soil.
Uses
Usually cultivated as an ornamental for its beautiful flowers and ornamental growth habit. The beans are edible when thoroughly cooked. Raw beans contain a poisonous lectin which is neutralized with thorough cooking. The starchy roots are edible as are the green pods.
Native Range
Native to the mountains of Central America.
Additional Pictures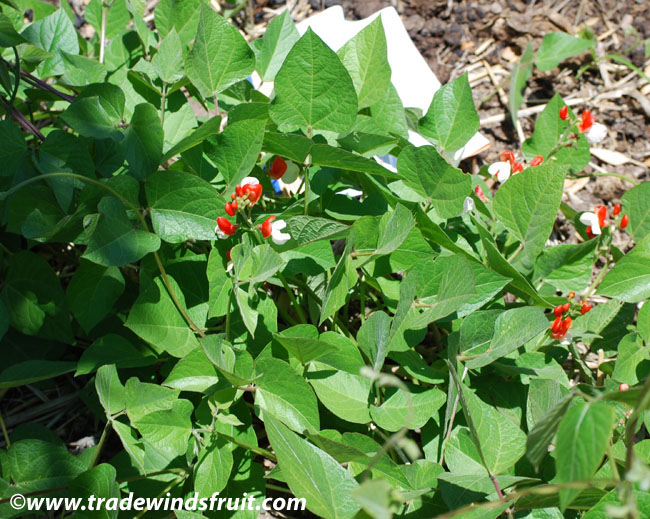 Related Species