Home »

Passiflora parritae x antioquiensis
Passiflora parritae x antioquiensis
Passiflora parritae x antioquiensis
A recent hybrid of the stunningly rare Passiflora parritae and the also rare Passiflora exoniensis. As P. parritae has no known mate and will not produce pure pollinated fruits, some hybrids have been tried from its close relatives. This hybrid has huge red-coral flowers similar to P. exoniensis but larger, owing to its parentage.
Seed Availability
Seeds are not available for the Passiflora parritae x antioquiensis. Please visit our seed store to view current selections. Seeds were last available in January 2013.
Description
A fairly vigorous vine, growing to 30-40ft. Large tubular flowers are produced during warm months.
Hardiness
Unknown. Probably hardy to at least 28F.
Growing Environment
Unknown. Would seem to thrive in cooler subtropical climates, but it is likely a tougher plant than its P. parritae parent. Water regularly. Grow in full sun or part-shade.
Propagation
This hybrid is propagated by cuttings which have proven easier to root than P. parritae. It does not seem to naturally produce fruit without cross-pollination.
Uses
A beautiful ornamental. Recently introduced, it is still unknown in private cultivation.
Native Range
Hybrid. Originally hybridized in San Francisco.
Additional Pictures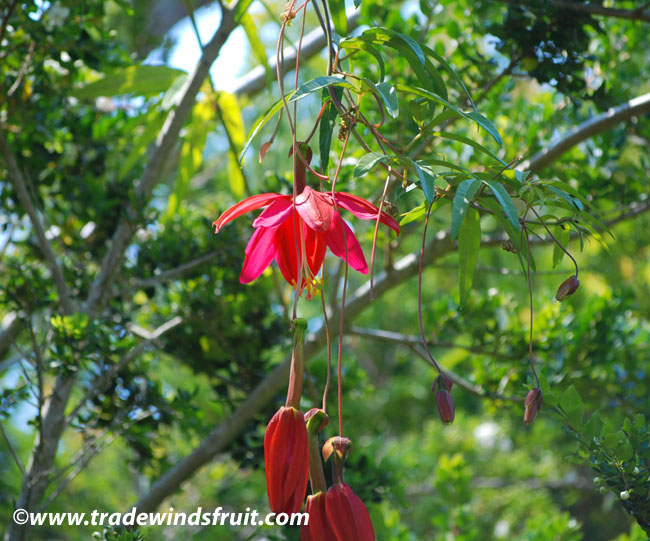 Related Species