Home »

Passiflora colinvauxii
Passiflora colinvauxii
Passiflora colinvauxii
A reasonably rare Passiflora with medium sized, white-purple flowers.

Seed Availability
Seeds are now available at our seed store.
Description
A fast-growing vine with bat-shaped leaves that have silver-gray markings meant to discourage butterfly larvae from eating them. The vine is a very prolific bloomer.
Hardiness
Unknown. Would appear to be hardy to some frost, possibly to 30F.
Growing Environment
Water regularly. Does well in containers. Protect from hard freezes. Grow in full sun to filtered sun.
Propagation
By cuttings, by seeds.
Uses
Grown as an ornamental.
Native Range
Native to the Galapagos Islands.
Additional Pictures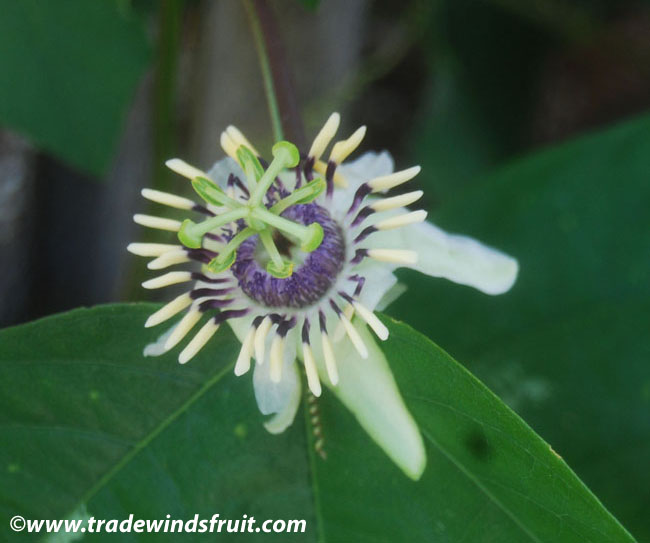 Related Species