Home »

Grape Leaved Passion Fruit
Grape Leaved Passion Fruit
Passiflora vitifolia
a.k.a. Crimson Passion Flower
Small green-yellow passion fruit with edible pulp. The flowers are a beautiful deep red.
Seed Availability
Seeds are not available for the Grape Leaved Passion Fruit. Please visit our seed store to view current selections.
Description
Fairly fast-growing passionflower vine, although usually only to 15-20ft. The common name is derived from the shape of leaves resembling that of grape leaves. The large (up to 6") flowers may attract butterflies.
Hardiness
The vine is moderately hardy and can be killed back by hard freezing temperatures or prolonged frosts.
Growing Environment
It grows best in slightly cooler climate (than tropical) without frost. Plant the vine in full sun or part shade, it has only moderate drought tolerance.
Propagation
By seeds or cuttings.
Uses
The fruits can be eaten fresh.
Native Range
Native from Nicaragua to Peru.
Additional Pictures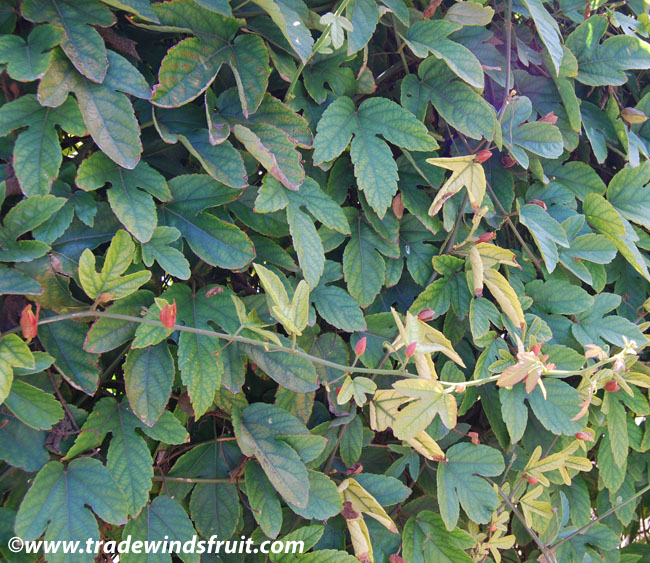 Related Species