Mysore Raspberry
Rubus niveus
Excellent flavored raspberry adapted well to warmer regions. Fruits are dark-purple/black, with a sweet, full, raspberry flavor.

Seed Availability
Seeds are now available at our seed store.
Description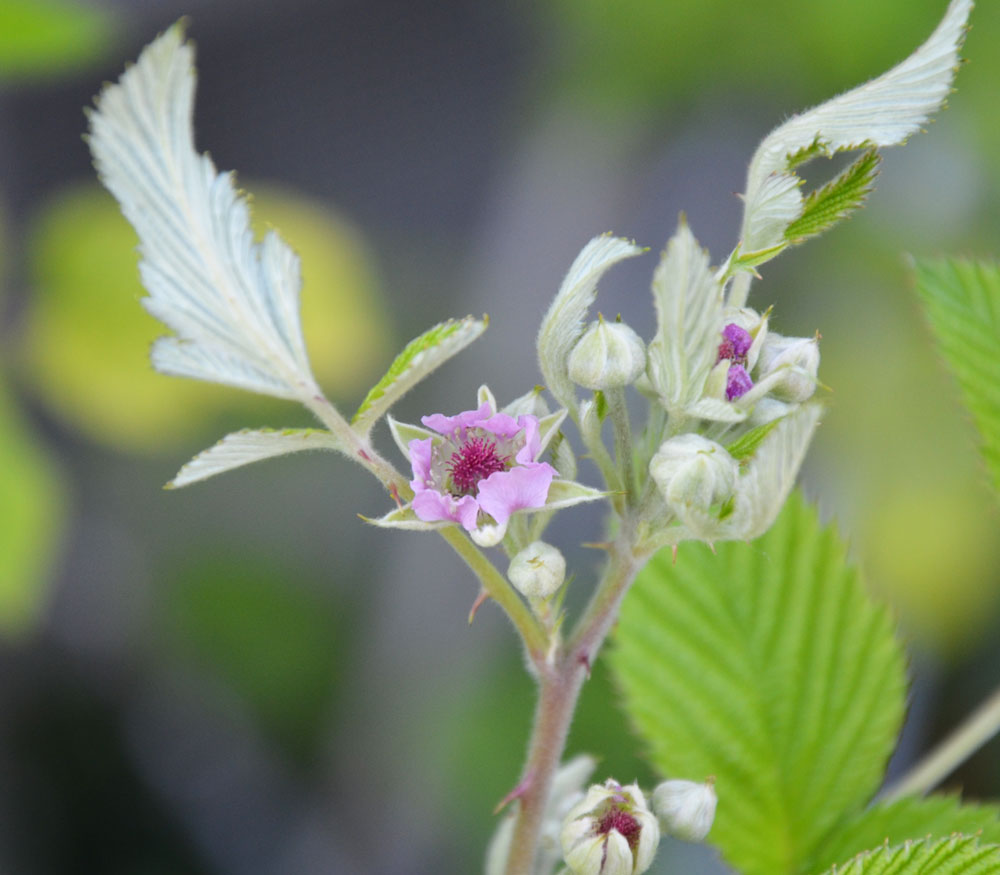 Shrubby, thorny bush to 8-15ft. Growth habit is sprawling, with branches/canes reaching several feet in length. General appearance is much like the common raspberry, except the bushes tend to be larger.
Hardiness
Hardy to at least 20F, but mature plants can survive into the teens.
Growing Environment
Plants grow well in full sun. If growing several plants space them approximately 6-8ft from one another. Water regularly. Fruiting may occur off and on all year, but is usually heaviest in winter months.
Propagation
By seed. Seeds can be extremely slow to sprout, taking from a few weeks to many months. Cuttings are often used for large plantings.
Uses
Fruits are eaten fresh, used in desserts, and can be used wherever raspberries or blackberries are needed.
Native Range
Native to the lower Himalayan region of India and Myanmar/Burma.
Additional Pictures
Related Species