Comfrey
Symphytum officinale
An interesting ornamental, best known as a controversial medicinal herb with a number of supposed, though unverified uses. Regardless of its medicinal possibilities, the plant makes a pretty ornamental, with colorful flowers and attractive foliage.

Seed Availability
Seeds are now available at our seed store.
Description
An herbaceous perennial growing to 2-3 feet. The plant has large, tuberous brown-black roots.
Hardiness
Freeze hardy to zone 3. Can be grown in a variety of climates.
Growing Environment
Grows well in filtered sun, in damp and soggy locales. Needs regular watering.
Propagation
Seeds and root cuttings.
Uses
Pretty as an ornamental, but the plant and roots have a number of purported medicinal benefits. Medicinal claims are generally unproven, and the edibility of the plant is in some question.
Native Range
Native to Europe, throughout much of Ireland and Britain.
Additional Pictures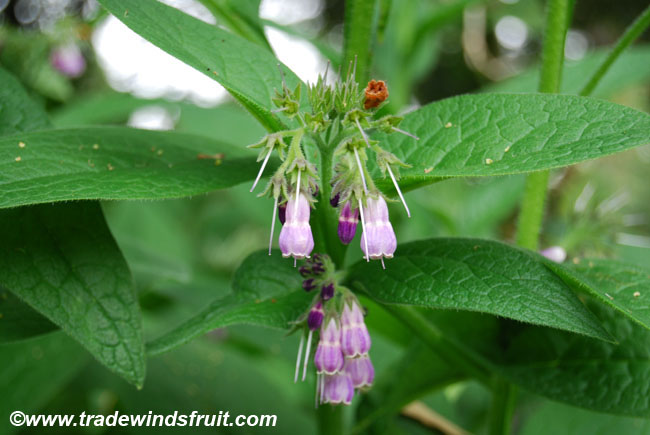 Related Species