Borage
Borago officinalis
A small herbaceous annual with attractive blue flowers and a number of herbal uses.

Seed Availability
Seeds are now available at our seed store.
Description
1-3" tall edible annual herb. Both the leaves and stalks have small bristles. Ornamental blue flowers (sometimes purple-pink) bloom in large spikes. There is also a white flowered variety. Flowers can attract bees.
Hardiness
Not frost hardy, can be grown in pretty much any climate as an annual.
Growing Environment
Needs warm sun, is drought tolerant, and can be grown practically anywhere as an annual. Borage will grow well in very poor soils. Can be grown in pots, but does very well in the ground.
Propagation
By seeds.
Uses
Leaves and flowers are edible and eaten raw or used in teas and have a flavor somewhat like cucumber.
Native Range
Native to Europe.
Additional Pictures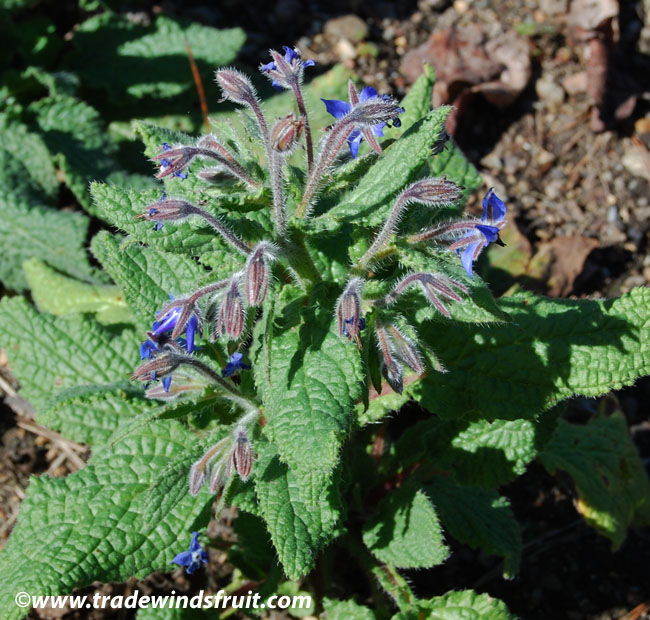 Related Species