Swamp Rose Mallow
Hibiscus palustris
A gorgeous U.S. native hibiscus featuring brilliant, pink-white blossoms up to six inches wide. A real show stopper for the garden and a non-hybrid too!
Seed Availability
Seeds are not available for the Swamp Rose Mallow. Please visit our seed store to view current selections. Seeds were last available in January 2015.
Description
Grows to 3-6 feet, with stalks emanating from the center at the ground. Blooms are plentiful in summer, with dusty pink and white petals that last for a few days.
Hardiness
Freeze hardy to zone 4.
Growing Environment
Grows well in rich and moist soil, so water regularly. Grow in full sun to part shade. Main stalks die back to the ground in winter and re-grow from rhizomes the following year.
Propagation
By seeds.
Uses
A wonderful ornamental, suitable in almost any garden provided adequate water.
Native Range
Native to wetlands areas in the eastern United States, from Indiana and east.
Additional Pictures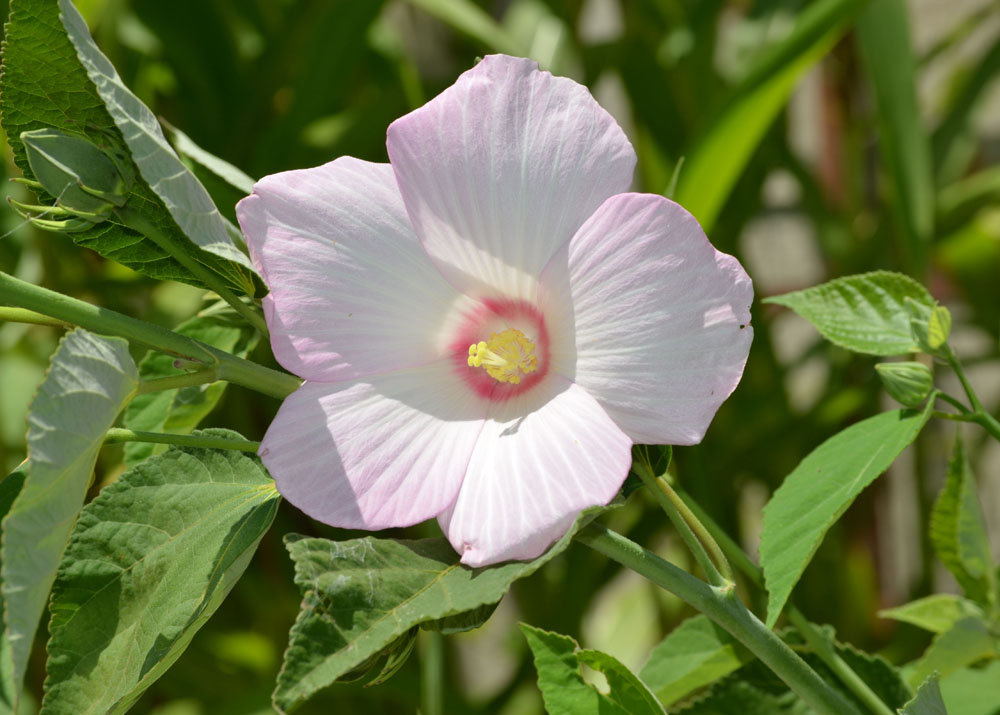 Related Species