Home »

Cocozelle Zucchini
Cocozelle Zucchini
Cucurbita pepo
A popular Italian zucchini with distinctive light green fruits having prominent ridged stripes. Usually picked when small and immature, but if left to grow longer, the squash can grow well over one or two feet long. Excellent flavor for all regular zucchini uses.

Seed Availability
Seeds are now available at our seed store.
Days to Maturity
45-50 days.
Origin
Italian heirloom zucchini dating to at least 1885 and probably much earlier.
Additional Pictures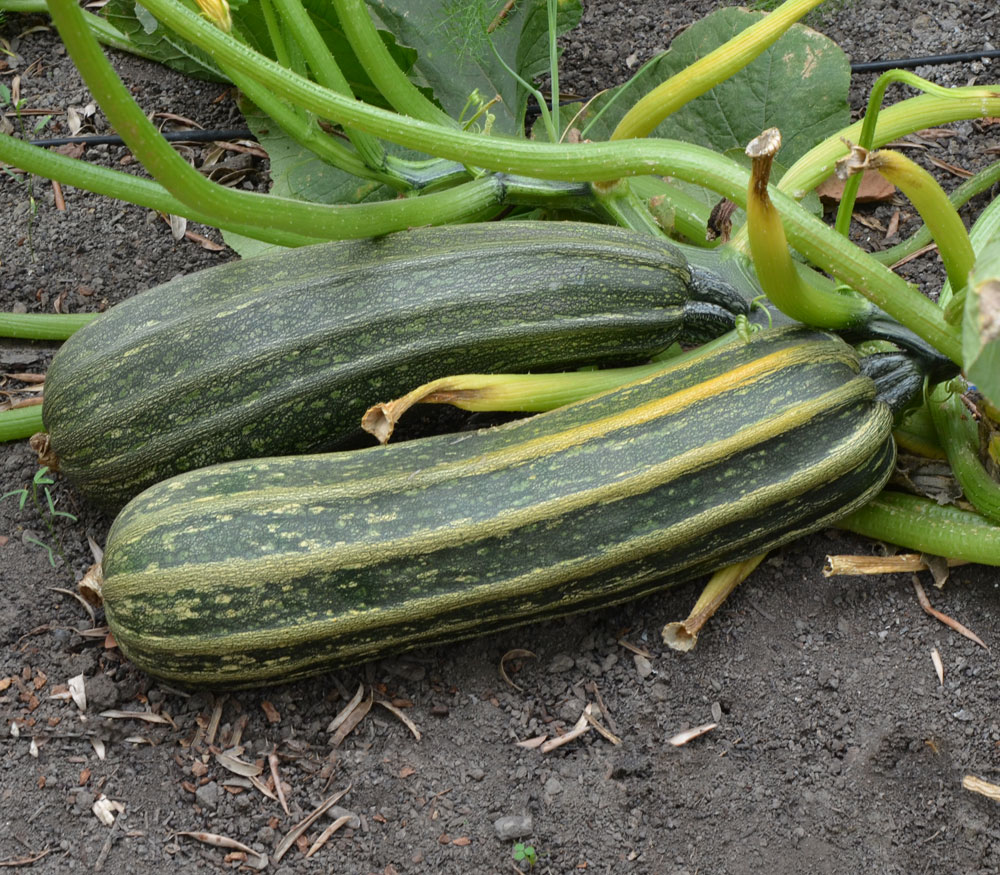 Related Species