Blonde Cucumber
Cucumis sativus
A generous producer of cream-white-yellow cucumbers that average 6-8". Fruits have a wonderful sweet, mild flavor, distinct from standard cucumber types. The fruits can be used at various stages of ripeness.

Seed Availability
Seeds are now available at our seed store.
Days to Maturity
55-60 Days
Origin
An old heirloom from Maine.
Additional Pictures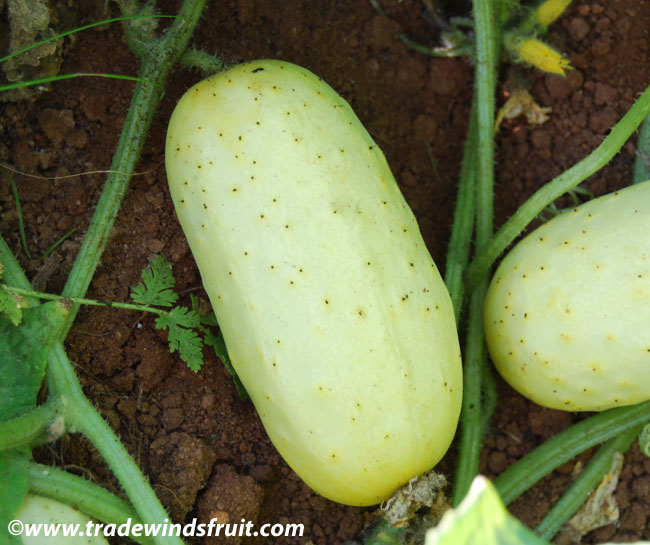 Related Species