Home »

Aji Dulce Yellow Pepper
Aji Dulce Yellow Pepper
Capsicum chinense
a.k.a. Aji Dulce Amarillo
A variant of the popular Aji Dulce, yielding yellow (instead of red) ripening fruits. Like the other Aji Dulce's, the fruits closely resemble a habanero pepper but lack any heat. Both flavor and aroma are similar to the habanero, with a complex sweetness and spice, but no heat.
Seed Availability
Seeds are not available for the Aji Dulce Yellow Pepper . Please visit our seed store to view current selections. Seeds were last available in March 2016.
Days to Maturity
90 days.
Heat Level
Mostly sweet, with occasional, very mildly spicy fruits.
Origin
The origin of the yellow type is unknown. The original Aji Dulce's hail from Venezuela.
Additional Pictures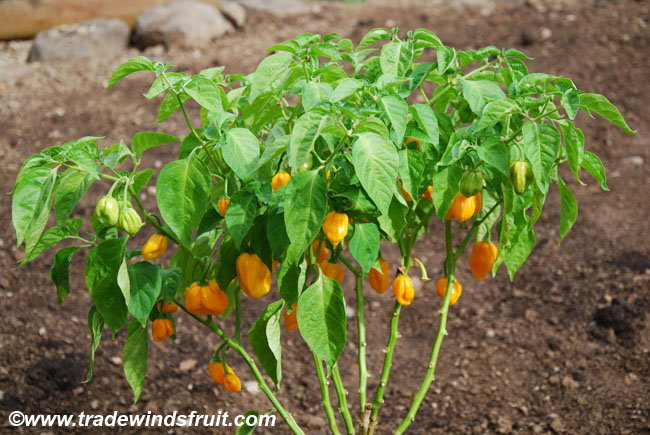 Related Species