Pink Wampee
Clausena excavata
Small pink skinned fruit usually quite popular with birds. Little information about its edibility is available.
Seed Availability
Seeds are not available for the Pink Wampee. Please visit our seed store to view current selections.
Description
A small, shrubby tree usually growing only to 15-25ft.
Hardiness
Hardy to the lower/mid 20's (F) when mature.
Growing Environment
Grows very well in subtropical and tropical climates, being hardy into the mid or even lower 20's (F). Irrigation is needed in hot and dry climates, but the tree does not need constant water.
Propagation
By seeds.
Uses
Edibility unknown. The tree is sometimes planted as an ornamental, mainly for its huge pink fruit clusters which are quite striking in full-fruit. The tree also contains several essential oils used in fragrances.
Native Range
Native to India, but is fairly widespread throughout the tropics, including the South pacific.
Additional Pictures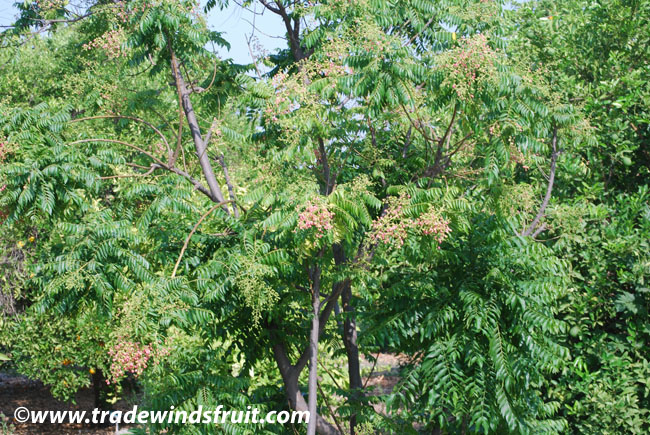 Related Species