Lignum Vitae
Guaiacum officinale
A slow growing and small tree, occasionally growing up to 50ft. It is best known for its extremely dense and beautiful hardwood, used in woodworking.

Seed Availability
Seeds are now available at our seed store.
Description
A slow growing evergreen to 10-50ft. Small blue flowers are borne in warm months and are followed by yellow-orange fruits that contain the black seeds. The flower is the national flower of Jamaica. The wood is very dense and impervious to water.
Hardiness
Hardy to around 32F. Seems to survive short frosts.
Growing Environment
Grows fine in full sun. Water regularly.
Propagation
By seeds. Seeds germinate very slowly and tend to show erratic germination.
Uses
Grown for its hardwood, although trees are endangered and trade in the wood is regulated. There are some traditional medicinal uses for the tree and its resin as well.
Native Range
Native through the Caribbean, the eastern coasts of Central and northern South America as well as extreme southern Florida.
Additional Pictures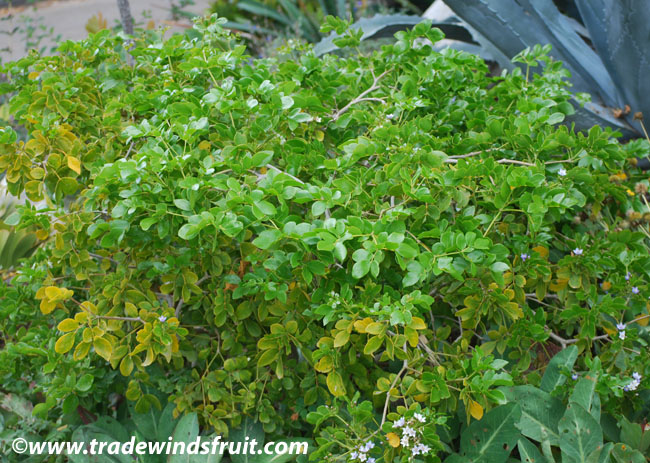 Related Species