Tom Thumb Pea
Pisum sativum
A dwarf heirloom pea variety with compact plants that rarely exceed 8-9". Bears nice sized sweet and edible pods of the standard English shell pea type. Tom Thumb is excellent for small spaces, small containers and hanging baskets. Staking not needed.

Seed Availability
Seeds are now available at our seed store.
Days to Maturity
50-55 days.
Origin
Heirloom pea variety dating to 1854. Originally introduced by the Landreth seed company.
Additional Pictures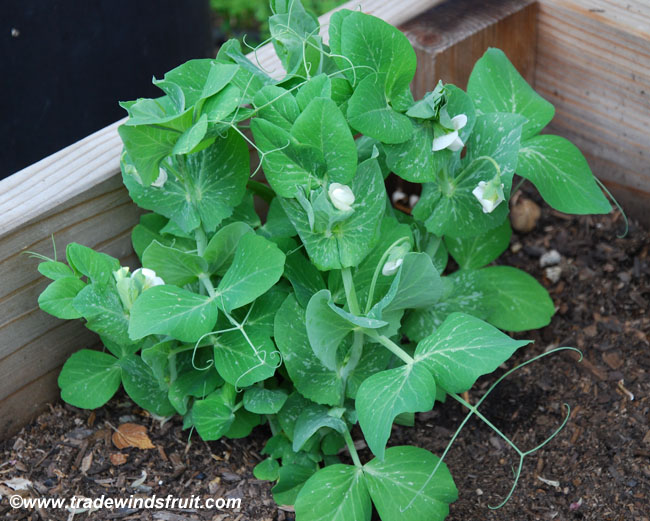 Related Species