Home »

Dwarf Breadseed Poppy
Dwarf Breadseed Poppy
Papaver setigerum
A vibrant purple poppy, generally lower growing than its much more common relative, the breadseed (opium) poppy, P. somniferum.
Seed Availability
Seeds are not available for the Dwarf Breadseed Poppy. Please visit our seed store to view current selections.
Description
An annual, generally growing to 2-3ft in a uniform fashion. Has the typical leafy, breadseed poppy foliage, and gorgeous light purple flowers, with dark purple spots on the interior petals. Flowers bloom for a few days and a single plant may send up numerous blooms during the season.
Hardiness
Not frost or heat hardy. The plant can be grown pretty much anywhere as an annual.
Growing Environment
Flourishes in full-sun provided the temperature is not too hot or cold. This poppy does best between about 55-80F, so in warmer climates grow during cooler months. Water regularly. Great in containers.
Propagation
By seeds.
Uses
Grown as a garden ornamental.
Native Range
Native to the Mediterranean Sea region.
Additional Pictures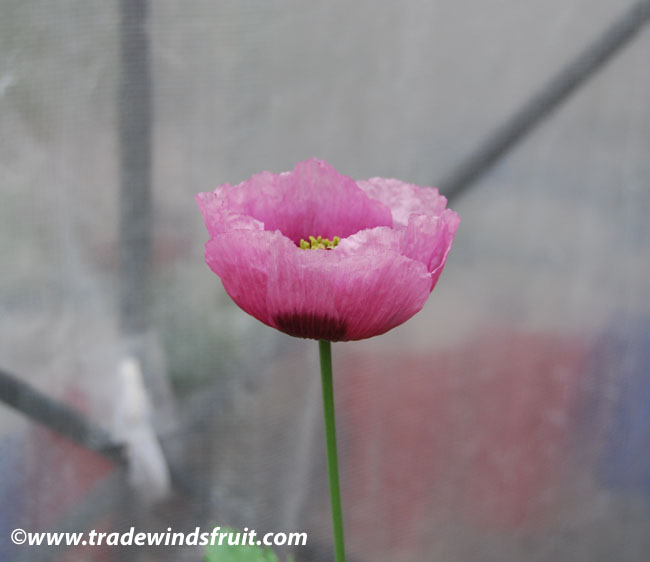 Related Species