Cream Hibiscus
Hibiscus taiwanensis
Pretty white/cream color flowering hibiscus.

Seed Availability
Seeds are now available at our seed store.
Description
Small bushy shrub, usually to 6-10ft. In warm climates it can flower off and on for much of the year, though blooms tend to be concentrated during certain months.
Hardiness
It is reasonably hardy and can survive a few degrees of frost.
Growing Environment
Grow in full sun or part shade, it likes water year round, but can last in drier areas for a short while. It also is adaptable to very wet soils that have short periods of flooding.
Propagation
Usually by seed.
Uses
This hibiscus is commonly grown for its ornamental flowers.
Native Range
Native to Taiwan.
Additional Pictures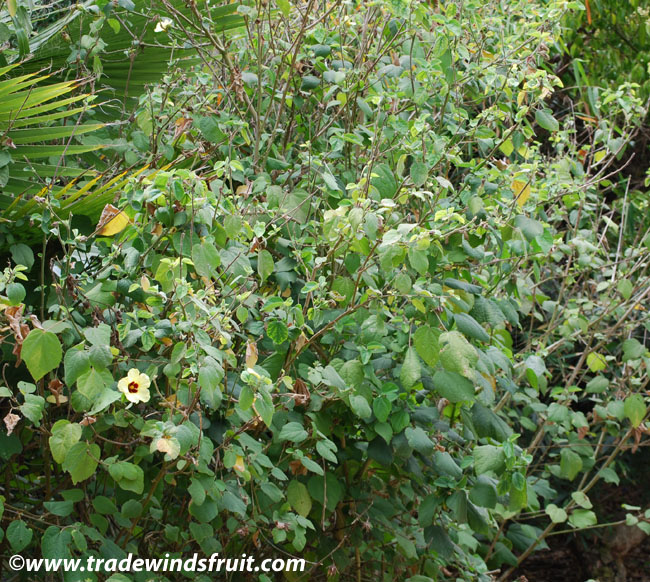 Related Species